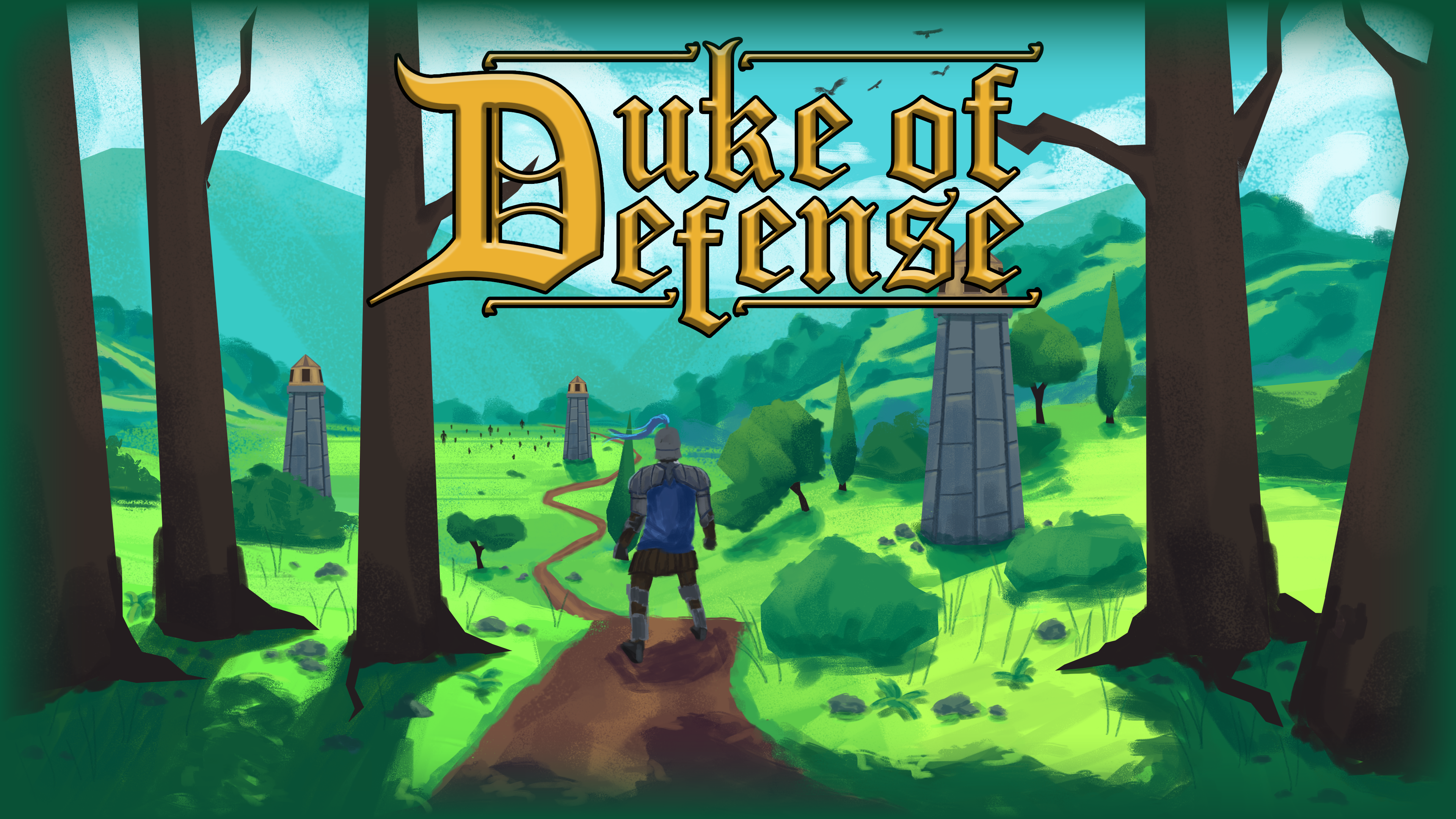 Duke of Defense
A downloadable game for Windows and macOS
Duke of Defense is a tower defense game where you play as a knight directly on the battlefield. You must use cunning strategies and clever resource management skills to construct towers that fend off hordes of enemy goblins, ogres, and golems. The safety of the kingdom is at stake, so you must do everything you can to protect it!

Bring a friend along and defend the kingdom together! All resources are shared so you must communicate!

Gameplay
Tower building/selling/upgrading
Movement, rolling, combat
Player upgrades
Enemy waves and all enemy types
Menus and hub world
2 player shared screen co-op
Useful Links
We are currently running a Kickstarter, and we need your help! Check it out here!
@Seabass_N - Sebastian Nigro: Lead programmer

@tophtacular - Topher Anselmo: Musician, programmer

Comments
Log in with itch.io to leave a comment.
How do i use keyboard with multiplayer? it just player 1 press select
You're going to need at least one controller. You can't have two users on the same keyboard at the moment. Most USB controllers should work with the game.

Is the Linux version working for anyone? As soon as I press any button on the title screen the game will just crash for me with a floating point exception both on Slackware64 14.2 and on openSUSE Leap 42.3...
It is only guaranteed to work on Ubuntu 14 or later. We just call it a Linux build because it can work on other versions of Linux.

To be sure I just tried with Ubuntu 14.04 and Ubuntu 16.10 (on another PC by the way) with the same result: As soon as I press any keyboard key on the title screen the game will just crash... I still think this is a general problem with the Linux build ;-)

Ah you're right! Whelp, it just dumps a ton of useless error codes to me. I'm assuming it's a runner issue with Game Maker Studio. So for now, we no longer support Linux. Fun. Thanks for the help in getting to a conclusion on this.

How do you play with keyboard? I can't even get off of the main menu.
There are multiple bindings. You can use W,A,S,D with E to select, Arrows Keys and Z to select. You can also use a gamepad and rebind anything.

Thanks! I really like the game and concept of actually being able to do more than just build towers in tower defense games!
I really enjoyed this game. I love tower defense games and this was no exception. The art style and gameplay were both great. Can't wait for the full game!